Siding repair contractors in Salem, Oregon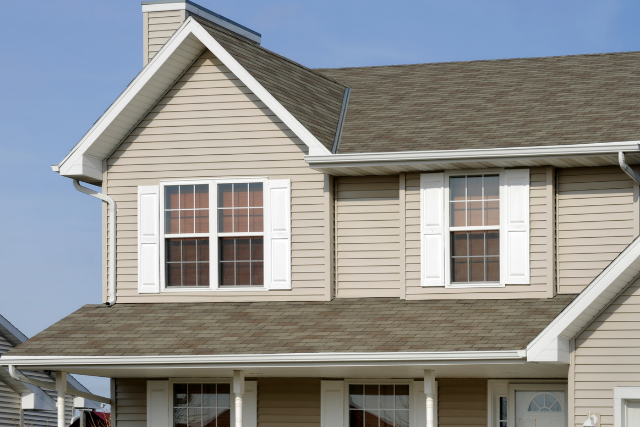 Face it, here in Oregon we endure quite a bit of harsh weather conditions. From severe winds and rainstorms, to snow and ice, and unbearable heat, it never ends.
As this is the case, damage to siding has become commonplace for several Salem, OR homes and commercial businesses. Vinyl siding may be long lasting and highly durable, but it cannot always stand up to the natural elements. It is particularly vulnerable during a ferocious storm when debris is carried airborne by strong winds and causes dents, dings, and scratches. Storms may also include giant hail stones that picture, pummel, and create holes in vinyl siding. 
Beside making your house look unsightly and unkempt, damage to siding can also result in larger problems if not repaired in a reasonable time. That is why we suggest that siding is fixed immediately to guard your property from further issues.
When your siding is damaged by heavy wind, hail, ice or snow, trust our Salem siding contractors to lend a hand. Our certified professionals carefully inspect and assess siding damage. This allows us to offer you sound advice on whether replacement is needed or if repairs will do the trick to restore your siding and make it look new again.
Contact us today for free consultation and estimate for your home or business siding needs.
Trust our replacement and repair services for damaged siding
Holes, cracking, and splitting of your siding all call for immediate attention. When you see such damage on your house's exterior wall, there is a good chance that your siding is no longer properly protecting the residence from harsh conditions.
If you are a skilled DIYer, you may attempt repair or replacement work on your own. You may also consider watching a few videos on YouTube or buying a dummies instructional book on siding. Either way, you could run into trouble that frustrates you to no end and costs you more money in the long run.
If you don't want to mess with that nonsense on your own, schedule an inspection with a dependable Salem siding repair company as soon as you can. When choosing to hire a company, lean toward one that has been in business for many years, can provide references, and can assist when filing an insurance claim.
You will find all these qualities in our local, family-owned company. We have been around for more than 20 years, making for hundreds of satisfied customers.
We can help you with all you need when it comes to our home's vinyl siding and storm damage repair and replacement.  Our licensed and insured contractors are efficient and work with you on a personal level to make sure your budget and needs are met.
You can trust us to deliver a high quality repair and maximum protection for your house or building.

Call us today at 971-273-5052