Cedar siding installation company in Salem, Oregon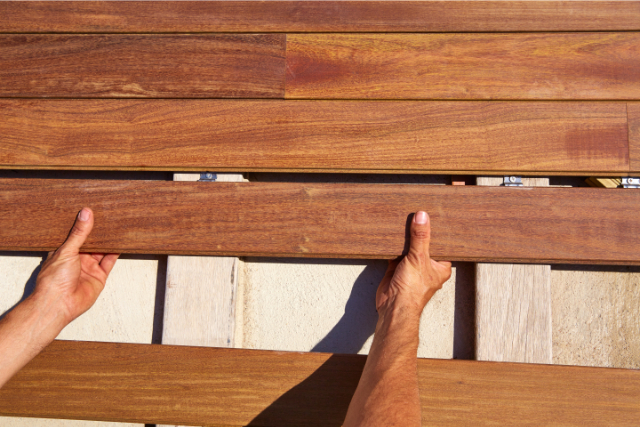 High quality siding can be a definitive feature of your property, and if you want to make a strong declaration, cedar siding is an excellent option. It has a cozy and organic appearance, and is likewise one of the most resilient kinds of exterior siding available on the marketplace. Cedar adds in personality to any building, and provides a distinct, prominent appearance.
Cedar siding is a soft lumber that is lightweight and simple to utilize. Nevertheless, this wood is likewise really sturdy and resilient, and likewise has a remarkable tight grain style that helps it hold its shape in any sort of weather condition extremes, making it perfect for the environment in Oregon.
Protected by its own natural characteristics, cedar siding is long-lasting and has outstanding insulating properties that are special to this material. Nevertheless, most of cedar siding issues are related to improper installation and upkeep. This implies that you have control over how long your new siding is going to last by picking experienced siding contractors.
The truth is that cedar shake siding installation is the most complicated kind of siding projects, and generally requires the touch of an expert specialist to be accomplished properly. While vinyl or fiber cement materials are built in a way that each piece fits in the next one flawlessly, cedar requires careful installment and making sure, that there is little or almost no area in between the pieces. Sealant has to be used in between the areas to prevent moisture from weakening it.
Our cedar siding contractors at Next Level Siding have more than 20 years of knowledge in installing these materials and can clear you of the worries you may deal with if you put up your siding on your own.
We are proud to say that we work with exterior cedar siding that is produced by first-class manufacturers, such as CertainTeed. Most of the materials we install have supplier service warranties, and the high quality of our precise cedar siding solutions is second to none. We believe in honest and crystal clear pricing, and offer totally free assessments to ensure that you can know the expense of your task in advance.
Cedar siding installation can be a long-term and gorgeous financial investment for your home if it's installed and kept appropriately. Take charge over how long your new siding lasts by picking reliable, experienced siding contractors like ours in Salem and Marion County in Oregon.
Advantages of using cedar and wood siding
Cedar siding is an excellent option that vastly enhances the curb appeal of any home. Listed here are the qualities that make cedar siding perfect for protecting surfaces:
Environmentally friendly: Since cedar requires minimal processing and treatment, it generates the least solid waste and greenhouse gas in addition to air and water contamination throughout the production process. Cedar siding is completely eco-friendly when it fulfills its lifetime of use and lasts much longer than other wooden versions.
Attractive: The special, all-natural charm of cedar has been used on buildings for ages and it goes with almost any backdrop. With a variety of designs, color tones and types, each homeowner can discover an option that match their personality, as cedar materials can offer both a traditional and a contemporary appearance, depending on the design of the siding.
Durability: This kind of siding withstands weather condition extremes and is water, decay, fungi and insect resistant. It likewise doesn't swell, flex or split, yet to make sure optimum resilience, it is best to coat the materials with a protective finish. Then all cedar siding requires is cleaning up two times a year and routine assessments for termites and moisture. Assuming you take good care of it, cedar siding can remain gorgeous and last for years.
Natural character: Cedar has outstanding insulating properties which makes it a great siding material. It keeps your house cool throughout summer and prevents warm air from getting away throughout frosty winter season. Since wood siding protects the structure from excess moisture, heat and dryness, it for that reason decreases opportunities of internal building issues.
Cedar siding options to pick from
Cedar siding features a variety of design choices:
Shingles and shakes. These two items are a great way to create an inspired look for your house since they create a distinct and ageless facade. Although they need more skill and knowledge to install and can be more costly than other cedar siding types, it is well deserving of the financial investment. With cedar shakes and shingles, your house gets a customized character and is easily distinguishable from any other house in your neighborhood.
Bevel. This is the absolute most commonplace type, likewise called clapboard. This kind of cedar siding is available in both clear and knotty versions, and is installed horizontally, supplying outstanding shadow line. Both sleek and saw textured options are available on the marketplace.
Tongue and groove is a favored option for its adaptability and good appearances. It can be installed vertically, horizontally and diagonally, and various joint options offer a lot more chances to create a distinct appearance.
Board and batten. Vertical style, produced by installing broader boards spaced apart by narrower ones (battens). Both knotty and clear calibers of cedar siding can be used in producing this pattern, however coarse textures are more typical.
Lap features a variety of options. Among its more well-liked styles is channel siding, and since it is installed in a way where one board laps over another, this develops shadow line effects and knotty variations are perfect anywhere a traditional environment is wanted.
Trim boards create a more defined, clean appearance of the finest condition.
No matter which alternative of cedar siding you pick, it is bound to make your house appearance gorgeous and stick out from the remainder of the neighborhood.
Our Marion County crew is precise, clean and focuses on consumer satisfaction mainly, so you can be certain that we will work hard to meet and exceed your expectations. Contact our Salem company now and let's discuss your task!
Similar home siding solutions
In addition to siding installation, our Salem contractors can also assist with:
Visit our Next Level Siding home page for more info.